Door Edge Guard Set
Scott Drake
3 Parts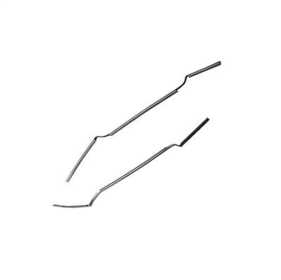 Premium 4 Piston Power Disc Brake Conversion Kit
Upgrading Front Drum To More Reliable/Powerful Disc Brakes
Complete Bolt On System
Incl. Everything To Convert Man. Front Drum To 4Piston Disc Brake
Requires No Cutting Or Drilling Or Welding
Each Kit Consists Of All New Components w/Premium Features
Zinc Plated Calipers Loaded w/Pistons/Adj. Proportioning Valve
Includes New Brake Booster And Dual Reservoir Master Cylinder
Includes Automatic Brake Pedal And Pre-Bent Brake Lines
Dependable Performance And Factory Look
Minimum Wheel Size 14in.x7in.